Conferences, retreats, team building
Even the board meeting turns into a profit
Instead of coffee breaks, our conference guests sometimes take a short hike. This frees the mind, sharpens the eye for what is important and makes room for new ideas.
Our house has become a regular hotel for business clients who want to retreat in peace to prepare and make long-overdue decisions.
Here you will find a meeting room equipped with modern technology and a wood-burning fireplace for a good 20 participants, a quiet forest environment, a summer terrace and Internet access in all rooms (plug&surf).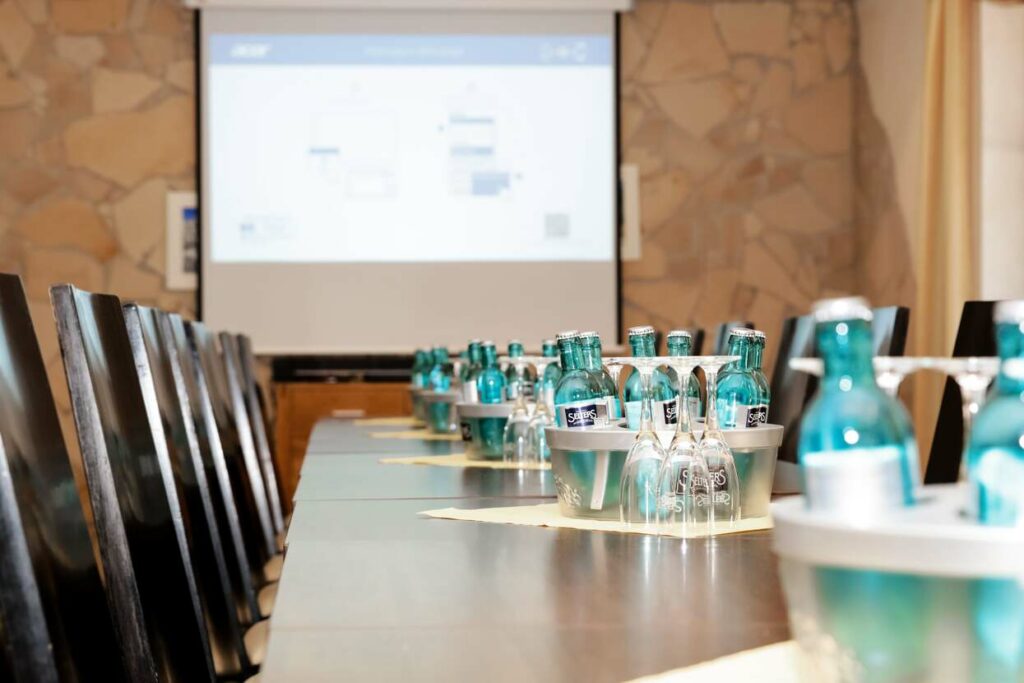 Cohesion, team building, motivation
They renew their trust in each other by skiing, hiking, golfing or sledding together. Intensive hours spent together make you fit for the long agenda and are a guarantee for better results. Our team books for you for example:
Four-man bobsleigh on the Altenberg bobsleigh track
A fast ride in a professional four-man bobsleigh on the Altenberg bobsleigh track, where the world's top bobsleigh and skeleton athletes usually compete:
In winter with an original competition bob, in summer with a special summer bob on four wheels. You will experience it: Fighting spirit and undauntedness will lead you to the finish.
Bobsleigh pushing competition
A bobsleigh pushing competition under professional guidance, also on the Altenberg bobsleigh track. Your learning success: pushing together in one direction always gets things moving better than tugging in opposite directions.
Biathlon taster course
A biathlon taster course in the Zinnwald biathlon arena – also in summer – with a mixture of running and shooting. World champions and Olympic champions of Nordic winter sports train in this arena. The facility is an international training and competition venue, including lighting and artificial snow. You will learn how to still focus on your goal despite a certain level of exhaustion.
Orienteering with biathlon shooting
A team competition with the Activ-Camp Beer from Zinnwald.
Some references
Word has spread that you can hold exclusive, secluded, sporting and entertaining meetings here: Saxon Prime Ministers Prof. Kurt Biedenkopf, Prof. Georg Milbradt and Stanislaw Tillich have already been guests here, as have numerous corporate executives and association boards from Hanover to Leipzig and from Dresden to Berlin, the Saxon Conference of Land Councils, sports journalists from ARD and ZDF, Pro7 and RTL, and also sports all-rounder Georg Hackl together with other participants in the Wok World Cup in Altenberg.